Revtronic – Instrument Cluster Repairs and more !
Who we are ?
We are a team of professional service engineers working from a purpose built , state of the art workshop in West Yorkshire , UK.
Having the latest digital diagnostic technology for motor vehicle programming , coding and diagnostics with over 18 years experience in the automotive industry.
Component level repairs to car electronic modules, saving you time and money.
Why choose Revtronic ?
We have been established for many years repairing electronic items and have the expertise and experience in this field. We work with all the major  brands. A solution will be found to repair your instrument cluster, airbag ecu , navigation infact most electronic modules fitted to your car.
Normally a dealer would recommend a replacement, with Revtronic we will find a solution. Take a look at Revtronic reviews.
More Services To Offer!
With more services to offer you, we cannot be beaten ! If you have a special requirement and cannot find the solution, then maybe we can help.
Just check our comprehensive list of vehicles currently supported.
Jobs can be arranged to be done while you wait if you arrange an appointment. . All work is carried out in house, we do not outsource our jobs to anybody else.
Need A Fast Repair?
You can book an appointment , drive to our workshop and we can remove , test and repair you faulty item OR remove your faulty item fill in repair form and post to us for a repair, we will test , repair and send your unit back by post.
Instrument Cluster Repairs, Navigation Repair, Airbag Crash Data Reset
Our repair processin 3 steps

Simply follow the 3 steps for a fast, reliable, hassle-free repair.





We are here to help you all the way.

Step 1
Carefully remove your unit from your vehicle. If you are not sure then please call the office and maybe we can help you with instructions, or maybe take it to your local workshop who should be able to remove your unit.

Step 2
Complete transaction and print a purchase receipt. Please do not forget to send it along with your item to our workshop address. Securely pack your item using the correct box so that your unit cannot be damaged in transit.

Step 3
Once we have received your unit we will inspect and repair your unit and after thorough testing we post back to you.

(We always try our best to turnaround repairs within 2-3 working days.)
UPS International
UPS signed for express next day delivery.
Track and trace online.
UPS will attempt to deliver again, just in case they miss you.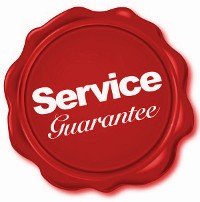 12 Months Guarantee
For your peace of mind we guarantee all our repair work for 12 Months. (Unless otherwise stated).
All repairs are tested according to the manufacturers test procedures.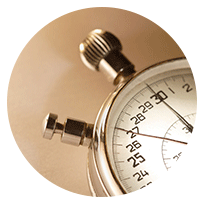 Fast Turnround
We will try our best to inspect and notify you on the progress of your repair.
Most times if we get your item in the morning, we will aim to have it repaired and delivered back to you as fast as possible. (parts and payment permitting)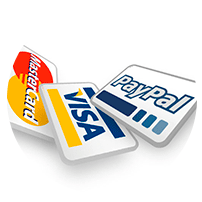 Pay
For your convenience you have the option to pay by Credit Card or PayPal.
Testimonials
This what our happy clients had to say :
My Volvo's S80 instrument cluster died. My local Volvo dealer quoted £550 plus vat to supply and fit a new one. I very nearly had them do the job, but decided to look on ebay to see whether I could get a cheaper deal - and am I glad I did! The firm is called Revtronic and a better group of friendly and knowledgable guys you would be hard-pressed to find. Within two hours they had removed the unit, repaired it - keeping all the original information, refitted it and reset the SRS Seatbelt message. Job done. The Cost? £150 inc and a twelve month warranty. Am I happy? You bet I am. Would I recommend them. You bet I would - 100%.

John Bridgwater Waddington, Lincoln.

Renault Espace dash had been flickering for a couple of weeks before dieing completely over the Easter bank holiday. Rang on Tuesday morning to check whether repair was possible and ask about turnaround times. Posted the dash Tuesday morning. Had a call the following morning to say the repaired unit was on its way back. Really pleased with the repair and the mega efficient service. Highly recommended.

Paul Egglestone, Lancaster

I had a real problem with the instrument cluster on my 2002 Focus 1.8TDCI. It was constantly failing, then reappearing and obviously with no speedo, I was driving it illegally. I spoke to the guys at Revtronic who asked me to bring the car in for them to have a look. Despite it not being one of their normal repairs, I was delighted to be driving away just 40 minutes later with everything working as it should, and at a ridiculously low cost. I've waited a month to post this testimonial as I wanted to be sure that everything continued to work properly. A great set up run by real professionals and I wouldn't hesitate to use them again in the future. Well done guys!!

Malcolm. East Yorkshire

Only one word to describe these guys "OUTSTANDING" sent out my sat nav unit for a laser head change on Monday, repaired on Tuesday, back in the car Wednesday and back to it's former glory. Thanks guys.

Michael, Essex

Only place in England that will get a CCC drive completed within a few hours an coded. Excellent service. Could not belive how quick I was out of their. Excellently priced to say dealers were charging 4 times their rate. Defnatly recommended to everyone. Once you try these lot you will recommend them yourselfs. Have a vast knowledge of what they are doing. Real experts in their field. Top marks again.

Khaqan from Sheffield

What can I say about Revtronic these guys just put a huge smile on my face. my CCC unit finally gave up about three weeks ago and the thought of spending about £1200 on a new one wasn't worth thinking about. After a bit of research I found Revtronic and sent them my stereo. I can imagine the guy working on it shouting ITS ALIVVVVVVVVVEEEEE in his best Frankenstein voice as he brought my stereo back from the dead. From coming out of the car to going back in took about a week which is nothing for the ££££££££s saved. Pop and crew if your ever in Aberdeen the drinks are on me. from one very happy customer

Sean in Aberdeen

Bmw 535D Msport. After taking a wile looking for Bmw ccc units and getting stupid prices from Bmw, I found RevTronic.com. I sent my unit into them, 10 days later I have a unit back which is great, it has been updated to later software. The sat nav works again and I can listen to music on the long drive to Holland. Thank you all at revtronic.

Tom, Swanage.

Sent in my x5 satnav and it was turned around in 72 hours ( including transit time). A real cost effective way of recycling your equipment. Thanks.

John ,Tyneside

I drove to Revtronic in Bradford because my NAV unit was seriously broken. They fixed it the same day. The service was outstanding and it did cost me much less then buying new one from the dealer. The trip to Bradford was worth it. The guys enabled the MP3 feature of my NAV unit as well and added an option to see the current vehicle speed in digits on the dashboard. I would recommend Revtronic to anyone. It is the only company in the UK capable to carry such repairs and to do that with outstanding quality.

Dimitar, London

Have to say these guys know there suff, traveled from Wigan to get my satnav system repaired in my BMW, a hour and half later I was on my way back to to Wigan with satnav system repairs, can't speak highly enough of there workmanship.

Graham Johnson, Wigan

Excellent service by sheer professionals Repaired and refitted my Renault scenic dash in under an hour, I would well recommend! Great prices too

Rob, Ashton U Lyne, Manchester

A pleasure to deal with ! BMW dvd 2007 I was quoted from Sytner BMW in Solihull that there was no communication between the computer that generates the image for the satnav screen and the satnav unit itself - THEY SAID IT REQUIRES THE NAV UNIT TO BE REPLACED AT A COST OF ------- £2529.00 inc vat. Revtronic REPAIRED THE UNIT FOR £225.00 INCL VAT. ONLY 90% DIFFRERENCE IN COST. Thank you chaps it makes a pleasant change not to be ripped off.

Rob Lakin-Hall, Solihull, West Mids

Porsche Boxster 3.2 S : Faulty Air Con LCD / Controller I gave Revtronic a ring, and explained that my LCD screen had blown, and unreadable, and made an appointment to take the defective part to them for repair. They were extremely accommodating, fitting around my schedule. I arrived, and was met by a friendly and warm welcome. A truly magnificent service, very quick, polite and professional, letting me see my repaired air con controller working whilst wired up in their workshop. A very friendly yet professional service, I would recommend that anyone with these types of issues with their car, to give Revtronic a ring . 10/10 Revtronic for customer service, friendliness and professionalism. :-)

Graham Burrell, Heysham : Lancashire

renault grand scenic instrument panel failing/intermittent fault sent by royal mail on tuesday 1pm received fixed on friday 1pm same week all good after 2 weeks thx

Paul, northumberland United Kingdom

I don't do testimonials, however this time I wanted to! Exceptional service, extremely knowledgable, fast, great teamwork and friendly bunch of guys. What can I say... I wouldn't go anywhere else for looking after my new car.

Peter McQuillan, UK

hi all big thank you to pops for sorting out the cluster of my bmw e53 x5 top job considering the person I sent it to the first time round who I told what was wrong with it pixels and speedo return spring before I sent them. they then phone me up to say I needed all new motors and refused to do the job less I paid for them I asked for them to be returned asap which in farness they were but with speedo needle under bottom pin and fuel gauge on quarter of tank ( rant over ) after all that pops managed to sort it all with out by replacing pixel display and get all my motors running and calibrated back to me for fraction of the cost cartronics wanted for the job I would highly recommend pops for this type of work in the future thanks again pops

Ronnie Williams, anglesey north wales

The Mk. IV Satnav. On my 2002 BMW E39 started to feel poorly and so after getting a 'No Brainer' quotation from a BMW Dealership I did a web search to find a better price. Revtronic's web page came up 'Ticking all the boxes' with the faults I was experiencing, but importantly with a sensible price. Other web sites also confirmed the high standards set by the company and so I felt confident in giving them my custom. I am no Mechanic and did not want to risk making things worse by attempting to remove the DVD unit myself to send by post, and so I telephoned Revtronic for advice. I explained the fault symptoms and having been assured that they could normally complete the repair work within two hours, I made an appointment to take the car to their workshop. Our journey was to be a round trip of just short of 400 miles and so as a precaution I downloaded and printed off an AA rout plan. Good job I did, for not only did the Satnav. take us an extra 20 odd miles off rout, it died completely when we left Sandbach Services. Revtronic made us feel that we were special customers right from the start and the Guys had the DVD unit out and into the workshop in less than 5 minutes from our arrival. They have a comfortable waiting room with TV and magazines and when we asked where we could go to get a cup of tea they insisted that they provide it for us.

Mr. P Roberts, UK

My 04 Scenic dashboard display kept going blank and when it came back on, the mileage went through the roof. Local electricians quoted £400 for a new replacement, and £215 for a second hand one. Revtronic removed mine, repaired it, reset the mileage, and replaced it in just over an hour for £93.99. So, even with £25 for petrol, I was quids in. Superb friendly service. Very highly recommended.

Keith Bird, Skelmersdale

can't fault these guys. I had a faulty bm54 unit in my e46. Popping and cracking through speakers... dropped unit of at 9.30 by 11.30 it was back in car working better than new. Ace service. Well recommend.

Howard, Huddersfield

Porsche Boxster Climate Control LCD Screen Display. Posted on Monday afternoon, back and working perfectly by Thursday lunch. What more could I ask for. Would use again.

John Woodbridge, Braintree Essex

Porsche Boxster S Climate Control Unit LED display repair. Exceptional First Class Service. Efficient administration. Quick turnaround. One of those rare occasions where the customer very much comes first by a firm that takes a great pride in its work.

Patrick Playfair, Market Drayton